Temp-to-Hire
Salary: $60000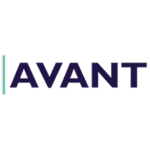 Website AVANT Group, LLC
Specialized, Sustainable, Flexible Staffing Solutions
Industrial Maintenance Technician Opportunity in Durham, NC
Are you ready for a leadership position and the responsibility for being in charge of the maintenance systems for a growing industrial company in Durham, NC?
We are seeking a qualified and experienced Industrial Maintenance Technician who will be responsible for hands on, highly diversified duties, including safely installing, troubleshooting, repairing, and maintaining production and facility equipment. Candidates should recognize the importance of both preventative and predictive maintenance.
***Job Responsibilities for the Industrial Maintenance Technician
Fabricate, weld, and run basic machine shop equipment

Perform basic plumbing and carpentry functions

Use a variety of hand and power tools, specialized tools, electric meters, and material handling equipment

Read and understand equipment manuals to perform required maintenance and service

Diagnose problems and suggest methods to improve process equipment

Detect faulty operations, defective materials, and unusual situations

Maintain open communication with production technicians and assist with their production when necessary

Determine when outside vendors are needed to maintain or replace specialty equipment

Provide support to outside vendors performing maintenance

Purchase and maintain spare parts and document usage
***Job Requirements for the Industrial Maintenance Technician
Clear drug screen

Clear background check

High School diploma

Completion of craft apprenticeship or an equivalent number of years of education and production maintenance experience

Minimum of 4 years of manufacturing experience, strong pneumatic, mechanical, and industrial skills as well as the ability to carry out the responsibilities described above

Understand electrical, mechanical, fluid power, and pumps and control systems
***Compensation for the Industrial Maintenance Technician
The starting salary for this position ranges between $50k – $60k.