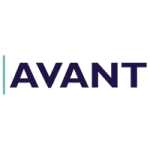 Website jobsavant Automotive Parts Manufacturing Company
Maintain and troubleshoot production line machinery!
Machine Technicians Needed – We have an immediate opening with a local automotive parts manufacturer that is looking for  machine technicians for full-time positions to setup, maintain and troubleshoot production line machinery.
You will be responsible for keeping CNC machines operating within specifications, changing out tools, handling alarm resets, keying in machine codes and directions, and using precise measuring equipment such as calipers, micrometers and bore gauges.  You will also be responsible for documenting production times and quality levels.  This is a fast paced position.
Multiple shifts available working for this great local company. Training is provided, but a minimum of 3 years prior machine shop or mechanical experience is required.
Positions start at $15.00 – $17.00 per hour (dependent on experience), with overtime available.